Springfield North High School
Class Of 1974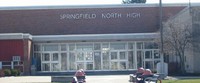 In Memory
Larry Clark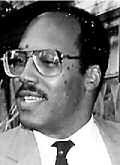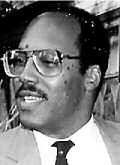 Deceased Classmate: Larry Clark
Date Deceased: 08-04-2007
Age at Death: 52
Cause of Death: Not stated
Classmate City: Springfield
Classmate State: OH
Classmate Country: USA
Survived By: Larry is survived by his mother, Lucille (Morgan) Woods of Springfield, one daughter and son-in-law, Charmane (Clark) and Charles Beard of Springfield, one son, Chris Clark of Springfield, two brothers and a sister-in-law, Don Antonio Clark Jr. of Springfield, and Michael and Sara Woods of Columbus, and several nieces and nephews.

Larry graduated from Springfield North High School class of 1974, and then received his Bachelor of Science in Accounting at Wilberforce University. He was previously employed by WTBS in Atlanta, Georgia. Larry was also a prominent part of the Undefeated Varsity Basketball team of the 1973-74 season, and was one-fourth of the record setting 880-yard relay team, which included Gary Thomas, Scott Henderson and Kevin Green. While I remember Larry as one of the good guys, I confess I was not as close to him as his team mates and other class mates. They can now post their memories of Larry to his memorial site and give him his props. R.I.P., dear classmate. NOTE: Full obit is posted at his site.